MyVMK Forums
We have made some changes and will continue to do so in the future to make our newsletter better! If you have any suggestions on what you would like to see in future newsletters, please let us know by commenting on the thread found here! Thank you!

-------------------------------------------------------------------------------

Congrats to the winners of Push's Last Trivia Question, @Taylor Scott and @Jessizoid ! The answer was

Woody, Buzz Lightyear, and Mike Wazowski!

Both winners will receive a PM confirming that your

Push's Forum Trivia Medal

was awarded to you!

This week's question:
Which Disney princess has kissed a villain?

Know the answer? Send it to forums@myvmk.com with the subject "MyVMK Forums Trivia Answer" by May 2nd at 11:59PM with your Forums Name included in the email. Two winners will be picked and they will receive the totally awesome prize of a Push's Forum Trivia Medal!

------------------------------------------------------------------------------


Congrats to @HiddenMickeyGirl and @cakeAye on answering correctly on the last newsletter's question! The answer was

Mamá Imelda!

You both will receive a PM from a MyVMK Staff member to confirm we have issued your Lotso Bear Hat! Thanks for playing!


MyVMK features all things Disney, but are you a Disney expert? Put your skills to the test by identifying the popular Disney character that the picture below is from!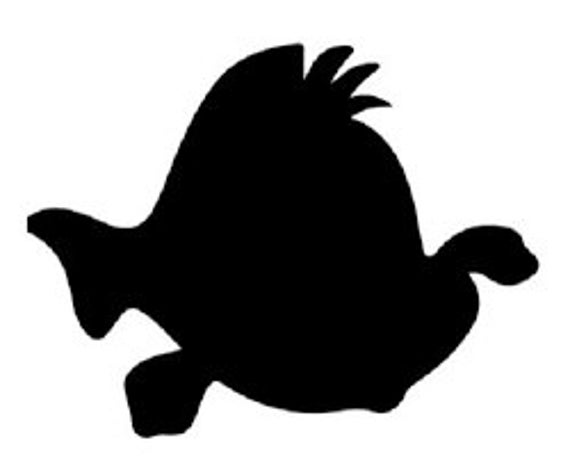 Think you know who or what it is? Please send all answers to forums@myvmk.com with the subject "Name the Disney Character Answer" by May 2nd at 11:59PM with your Forums & In-Game Name. Two winners will be randomly chosen and will receive the fantastic prize of a

Stained Glass - Ariel Pin!

------------------------------------------------------------------------------


Congrats to @Klee and @Jaden007 for winning our Credit Giveaway from the last newsletter! Each of you will receive a PM from MyVMK Staff confirming that your credits have been awarded! Thanks for playing!

Now onto this edition's Credit Giveaway! Comment on this thread with "Bippity Boppity Credits!" along with your in-game name by May 2nd at 11:59PM to be entered into 2 different drawings for

2,500 Credits Each

! Winners will be announced in the next Newsletter!
-------------------------------------------------------------------------------




-------------------------------------------------------------------------------

Thanks for reading this edition of the MyVMK Forums Newsletter! Be sure to check back on April 1st* for new content based on your suggestions and to see if you're a winner.
* Tentative release date

Reminder to follow all MyVMK Forum rules!
​
IMPORTANT UPDATES

to Best Game/Guest Room Submissions!!!
*These changes will take effect May 1st, 2018.
​
Multi-Room submissions will no longer be accepted for the monthly Best Guest/Game Room competition. They were previously allowed because we hadn't had anyone submit the multi-rooms in the past. But we do not think it's fair to allow them to be in the running against single-room submissions, so we are no longer going to allow these to be in the running.


*However, we do have a solution for those of you who like to build multi-room submissions and work with friends! I'll share information about that once we have the details hammered out.

​

You cannot win the same category more than once within a 6 month period. For example: If I won Best Guest Room in January, I cannot win again for Best Guest Room until June. However, I can win Best Game Room during this time period. I have a master list of winners for each month, the room they won with, and which category they won with, so this will allow us to keep track. We believe that this will allow more players to have a chance at winning the categories, and will prevent anyone from feeling discouraged. That being said, clone checks will be put in place.
General F.A.Q, Tips & Tricks, and General Hoopla…
​
Rooms do not need to be cohesive with the month's theme, but rooms that fit the current month's theme are always welcomed! All submission voting is done anonymously. I do not vote, so I can't say whether or not this has any effect on the voting process. It never hurts to follow the theme, but it doesn't harm you to not follow the theme either! It's all about creativity!

If you are submitting for Best Game Room, please try to have your room open as many times as possible during the month. You might see one of us pop in to come visit! Plus, everyone loves a good player-made game!

You can submit the same room each month,

however

I personally don't suggest doing so. Here's why: we love seeing creativity and how you all incorporate new months' releases into your rooms! Seeing the same submission each month can get tiresome. Spice it up!
Other Important BGR Shenanigans Info…
​
The submission process will be changing!

You will no longer need to submit via email, but by Google Form!

This will begin on May 1st, 2018

. Please be on the lookout for a submission link on this thread and on the Newsletter and on Twitter! Submissions will need to be uploaded to an external image hosting website (Imgur is probably the best for this! You can find FAQ on how to upload to Imgur by clicking this LINK!) *This might be trial and error for a few months and we might move back to e-mails if it doesn't work!

Honorable Mentions! I'm going to see what we can do about getting an "Honorable Mention" list of the runners up in each category so that we can showcase everyone's hard work. Even if it's a quick video added on our Instagram (shameless plug @aroundmyvmk) and Newsletter! I'm not sure it'll be implemented right away, but I love this idea! To avoid anyone missing out on winning in future months, it may be a list of in-game names! Once I have this sorted, I'll share here!

You can absolutely submit a room for each category! If you want to submit one room for Best Game Room and one room for Best Guest Room, have at it! Just remember that you can only win one time, per category, per 6 months.

There's a chance that prizes may be switched up in the near future! A few designers have expressed the idea to revamp the BGR prizes! Be on the lookout for more information in upcoming Newsletters! I can't say what, how, or when, but it's definitely something we're currently discussing!

Please remember that BGR Submissions are due on the 29th of each month (except February when they're due on the 25th!). I will do my best to send out reminders from now on, toward the end of each month!
If you have any additional questions, plop them below! I can most definitely add to the list of hoopla up above at any time to incorporate any F.A.Q's or things you guys want to see on there.
***It's important to note that these rules and guidelines can be modified at any time. They are new, so it's going to be trial and error at first. I will update this thread as changes are made and make sure to update everyone via our Twitter (@MyVMK) with information.
Hi everyone!

Just wanted to give a brief update on the prizes for today's quest!

There will be a Jasmine outfit as a prize for this quest, however that pesky Iago keeps on moving and losing the design notes..

@GA_Copper
is working incredibly hard to get it all finalized and ready to go, but in the mean time we wanted to give you a sneak peak at what is to come!



And don't worry, we are able to track who completed the quest, so as long as you do so you will get this gorgeous outfit!

xo
​
​
Greetings cadets!
Now is a great time for MyVMK, as we have formed an alliance with Star Command! Soon, we will be opening a brand new simulation minigame inside of Tomorrowland, known as Star Commander. This game will be a fight with lasers, kind of like laser tag, with the goal to amass as many points as possible! There are no rounds, or anything of the sort, the game is perpetual. The more points you have, the more points you earn when shooting people, but in order to spend your points you need to convert them to credits or our new prize only currency Magic Band Points!
We will be opening this new game in the coming days, first with a trial run where you won't be able to redeem your points, just to get an idea of how fast they're earned. However, you will keep the points you earn unless something goes horribly wrong, or you personally abuse a bug if one turns up.
This game will be a whole new chapter for MyVMK! We are launching the game in an early base form, and the hope is to let it mature with the community, listening to your suggestions and ideas to build it into a complete game together! We plan on adding more gamemodes, features, and other things in the future, as well as polishing and improving the overall concept. Remember, nothing is final at this point! If at launch you think something should be changed, tell us and we might actually do it! Start a poll even!
We hope you'll be here for us in this journey, and hope you are as excited as we are!
And congratulations to
@efitzherbert
for cracking the special tramission and unlocking this information for all of us!
To infinity and beyond!